Quickcalcs is not an official representative or the developer of this application. Copyrighted materials belong to their respective owners
Jurassic World Alive review
AR technologies have changed the industry of mobile games forever. The incredibly successful debut of Pokémon GO gave birth to a galaxy of immersive AR projects, and Jurassic World Alive is one of the best. Ludia Inc. borrowed the idea and replaced toon creatures with terrific realistic dinosaurs and a complex breeding system. Jurassic World Alive is available on Play Market and App Store for free.
Features and Functions
This Ar journey will make you explore your city with more excitement than ever before. Dinosaurs from the Park got free by accident, and your mission is to bring them back until they destroy the city. That could be easy, but it's impossible without traveling around in real life. The in-game map can copy the city you leave in and scatter animals and random encounters here and there to make you do some hard job. When you find a breed, you have to tame it to add to your collection or even fight to bring a dino back.
All creatures in your collection have 3D models so that you could place them on the streets and watch how they behave. That's breathtaking! Don't forget to take snaps or video to share your experience with friends. It's going to draw some attention to your Instagram. If you feel like there are not many breeds, go on and come up with your own ones. The Jurassic lab allows you to crossbreed genes and give life to unprecedented life forms.
Fortunately, there's something to do when you're not rambling. Dinosaurs need to be kept in good conditions to remain healthy and satisfied. You have to feed giants in time and train them. You can either collide your 'pets' offline to figure out which one is the strongest or challenge other players in online PVP battles.
Interface
Visuals in Jurassic World Alive are off the charts. It's rather difficult to make AR models move smoothly, but guys from Ludia managed to do it on a very high level. Online battles are also excellent. All arenas are highly detailed, and combat interactions of each creature are unique, so it's always exciting to take part in the next battle.
Conclusion
Jurassic World Alive appeared to be not just a good part of the new movie advertising campaign. It became a successful alone-standing mobile game with over 15 million installs on Android and iOS. Jurassic World Alive is a free game, but it requires persistent Internet access to update maps and select opponents for battles. You can purchase VIP membership or credits bundles within the game.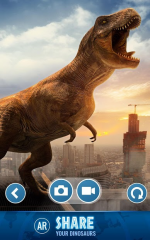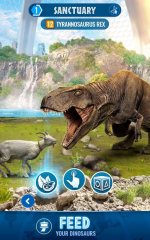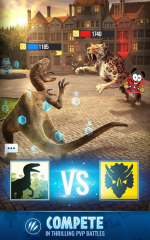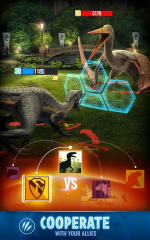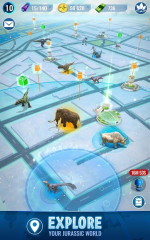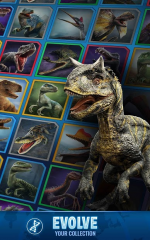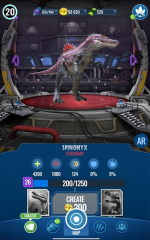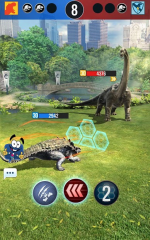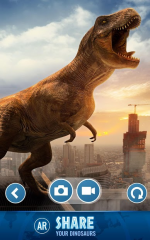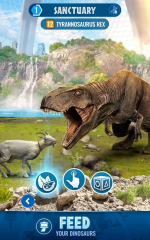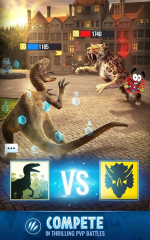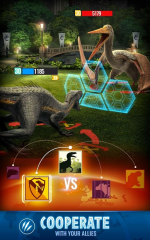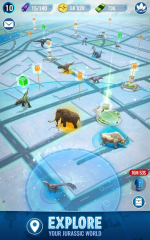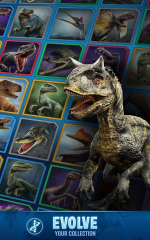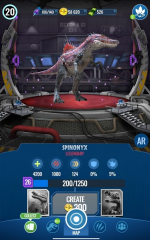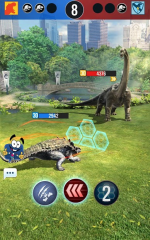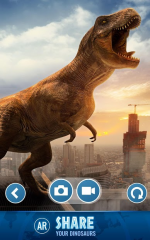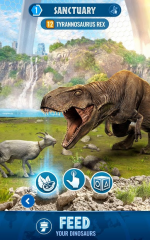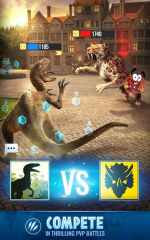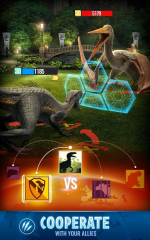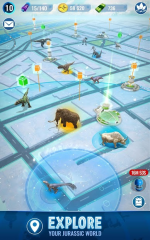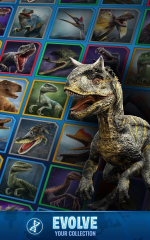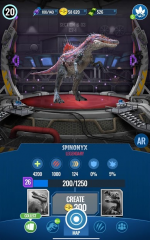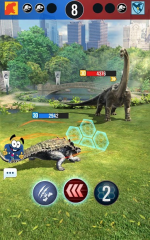 Jurassic World Alive