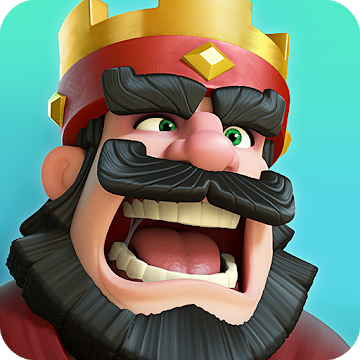 Quickcalcs is not an official representative or the developer of this application. Copyrighted materials belong to their respective owners
Clash Royale review
Clash Royale is the second biggest game by the famous Finnish studio Supercell. This game combines such genres as MOBA, tower defense, and a collectible card game. Together these features are called tower rush. Every round 2 or 4 players do everything to destroy the opponent's towers and achieve more points to win. Clash Royale is available for iOS and Android for free.
Features and Functions
Clash Royale has 1v1 and 2v2 PvP modes in which both sides have the same objective to destroy the most enemy towers. Rounds are limited in time, so the winner is the player who achieves more points. You can also win instantly by exploding the King's Tower. If both teams gain the same result or remain without crowns at all in 3 minutes, the overtime switches on automatically.
Your rank on the world leaderboard depends on the number of trophies that you achieve by winning matches. Trophies are given only to winners of multiplayer battles with real players. The rules remain the same, but you lose trophies when you lose. This condition balances results between players and lets everyone to be competitive. You can also level up by applying upgrades to your cards and achieving experience points. After reaching the max level, you can progress only on leaderboards.
All playable items, including troops, buildings, and magic spells, are available as cards. You always have a deck of 8 cards that you can customize at the beginning of a match. You should take cards for attacks and defense. Both sides always begin with 4 random cards and the same amount of elixir points that are needed to play cards. You should use it wisely to have enough points for the next moves.
Interface
Clash Royale is set in the Clash of Clans universe, but the gameplay looks different. You play from the top-down perspective, similarly to other tower-defense games. The navigation bar at the bottom allows you to view and play cards in a single tap. The purple bar displays how much elixir points you have.
Conclusion
Clash Royale is an excellent addon to Clash of Clans. It's like Gvint in the Witcher universe. It has simpler rules and focuses on short 3-minute battles on small locations rather than on massive battlegrounds. You can play it offline or enjoy dynamic multiplayer battles anywhere you go. Clash Royale is available for devices running iOS 9.0, Android 4.1, and all later versions. You can remove ads and purchase additional items within the game.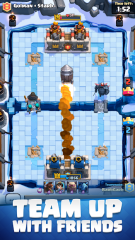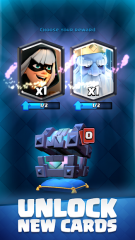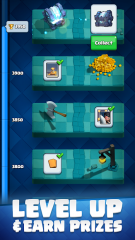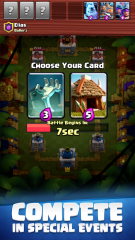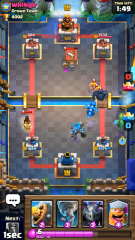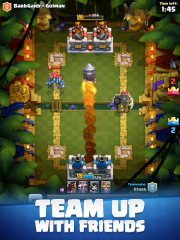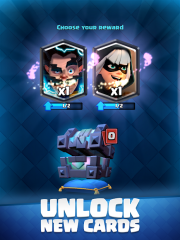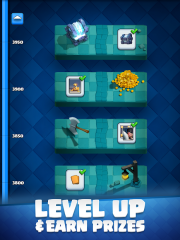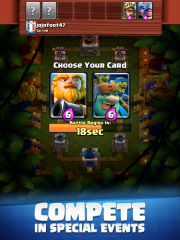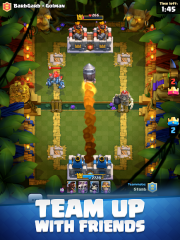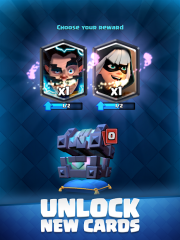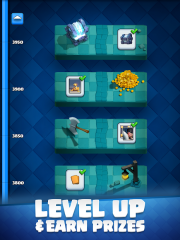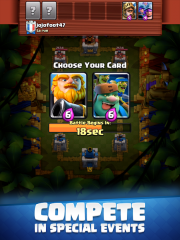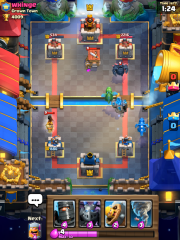 Clash Royale