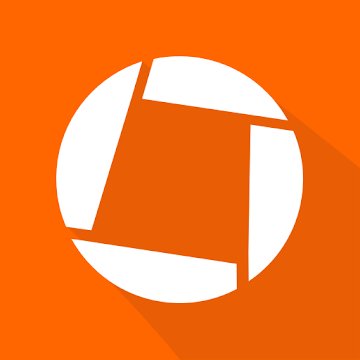 Latest Version:
Varies with device
All trademarks belong to their respective owners.
Genius Scan review
There are times when you look forward to scanning an important document and for the same, you begin your search for a place where you could find a scanning machine. But what if you can undertake the task of scanning your document with the help of your smartphone? Genius Scan is one such smart device app that allows you to scan any of your documents and save it as either JPEG or PDF. Whether you wish to scan one document or multiple documents, you can do this task seamlessly with the help of this app. With Genius Scan, scanning is easy and fun!
Features and Functions
A large number of features and options in the app yield a scan that looks amazingly well. It comes with a smart page detection feature that lets you scan your document easily. Further, there is a perspective correction feature that has been integrated into the app. There is also an image post-processing feature in the app which enhances your final scan.
In case, you come across any alignment issue, the app corrects it automatically for you. There is also a magic mode in the app that allows you to snap the photos hands-free. When you have more than one document to scan, you can activate the batch mode of the app to scan several pages in a row. There is an interesting feature called smart document names in the app. It allows you to name your document according to customized patterns so that you can find them quickly.
The app allows you to save your scan in the JPEG or PDF format. You can even send the scans directly from the app via email or FTP. If you wish to save your scanned documents to your Cloud Service, you can do it easily. There are various third-party cloud services that have been integrated into the app, for instance, Box, Dropbox, Evernote, etc.
Interface
Branding the interface of the app as minimal and clutter-free won't be untrue. There are various options that have been incorporated into the app but all of them have been strategically placed on its interface. The same organization makes it amazingly simple for even the novice users to find the option that they are looking for. The interface and the design follow a subtle orange color palette that looks soothing and appealing. On the whole, the interface adds to the easy usability of the app.
Conclusion
Why waste your time in finding a scanning machine when you can scan the document directly from your smart device? The Genius Scan app comes packed with essential features which ensure that you get an amazingly scanned document without any sort of quality loss. The app also introduces you to certain post-scan features that allow you to enhance the quality of your scanned document a notch higher. Saving your scanned document is quite easy and so is its sharing. Whether you wish to scan the handwritten notes, book pages or a whiteboard picture, you can do it all with the help of the Genius Scan app.