Fortnite Season 8: The End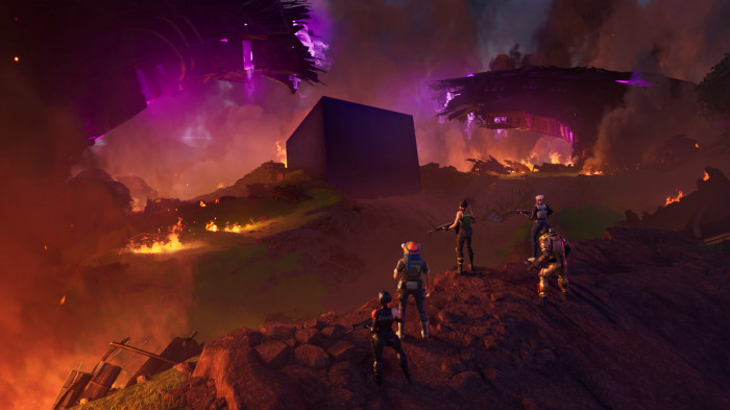 Fortnite is known for it's bright and colorful in-game lore events connected with every chapter of every season. Now that's season 8 is coming to an end, the developers came up with a perfectly fitting and interesting event to entertain all fans of Fortnite.
Introducing "The End," the climactic event that concludes the eighth season of Fortnite. This concluding event took place on December 4 at 4 PM ET and features a one-time-only confrontation between The Cube Queen and players.
In order to participate in "The End," players must queue up with friends and players around the world. This large-scale event supports up to 16 players and can be played in one sitting. Because the season ended a day earlier, each player who had logged in before the end of the season will receive a 225,000 XP reward.
Players will need to be prepared for the final showdown between The Cube Queen and them. This event is a one-time-only opportunity and will not be available again. Also, every player that attended the event will be gifted a special themed loading screen and Wrap.
What do you think about this event? Was it interesting? Did you like it? Let us know in the comments.