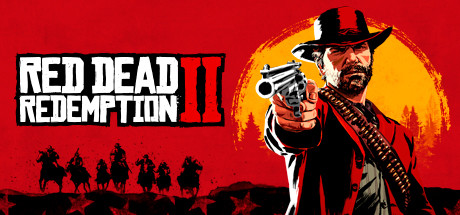 Quickcalcs is not an official representative or the developer of this application. Copyrighted materials belong to their respective owners
RED DEAD REDEMPTION 2 review
Thank you for the GTA series, Rockstar, but it seems that you offered something greater. Red Dead Redemption 2 is a commonly recognized masterpiece, a grand western-styled adventure. It's a prequel to the first installment, so you don't have to be familiar with it (but it would help you understand its nuances).
Follow the story of Arthur Morgan, a member of Van Der Linde's gang, and build his behavior with your own personality.
Features and Functions
It's not so easy to be a gangster in the Wild West. You're fighting a rivaling gang and confront the detectives at the same time. More of that: Arthur cannot rely on the gang most of the time, so his quest is mostly a solo one.
During the story, you need to take care of your character. Keep him well fed, but don't let him eat or drink too much. Select the most suitable clothes, according to the weather. Keep him washed and healthy. Mind your pocket: money solves lots of problems, though not all of them.
In the West, you are not only yourself but your horse as well. Red Dead Redemption 2 is very much about horses like GTA is about cars. Horses need to be caught, bought or stolen, then tamed. You need to feed your horse and let it rest. If you treat your horse well, your bonding grows, and that connection makes your life easier.
Along with core missions, you can just explore the world around you and find lots of side quests. Some of them will reward you with money. Some will grant you some reward in the future, though you don't know yet what it is. Your choice is often about morals: should you act like a villain or as a decent man. The former gives you more immediate profit; the latter may later pay more, like in the marshmallow test.
So, the game's narrative matters as much as its combat scenes that require lots of weapons and skills. The combat system now includes lots of weapons, tricks, and combos, more than the original featured.
Finally, the world is full of surprises, and some of them are quite mystical. But the choice is always yours. And you might try to play another way to see what's then.
Interface
This game is considered a masterpiece partly due to its visuals. Production took lots of motion capture work, and it shows. The characters, both humans and animals, look and move very naturally, some scenes can be easily confused to a motion picture. Rockstar has reached new heights in RDR2.
The controls are optimized for PS4 and Xbox gamepads so well that it won't take you long to master them. That's one more chance to understand how a gunfighter of the XIX century felt his gun like a body part. So it is with your horses recreated with so much love and attention. No, cars in GTA didn't enjoy that attitude in full.
Conclusion
How lucky you are, console players! So far Red Dead Redemption 2 is out only for PS4 and Xbox One, and nobody knows when PC players will meet it. One of the most successful games ever deserver its delighted reception. Not only does it revive western as a genre, but also redesign the conception of digital gaming as an art.
If it looks great, it feels great, and it's referred to as great, probably it is great. The adventures of Arthur Morgan will inspire lots or followers, and some of them will certainly once surpass it. But before it happens, don't miss this action- and moral-packed adventure in one of the most elaborate environments ever seen in games.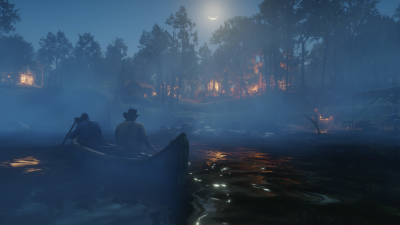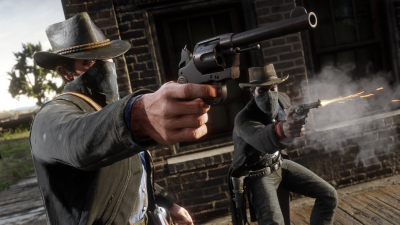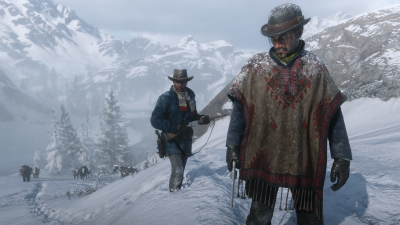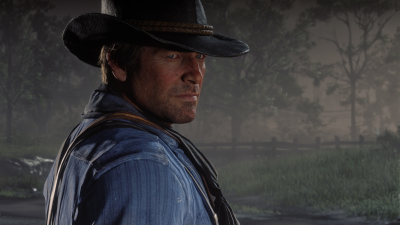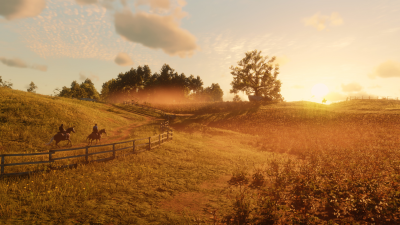 RED DEAD REDEMPTION 2